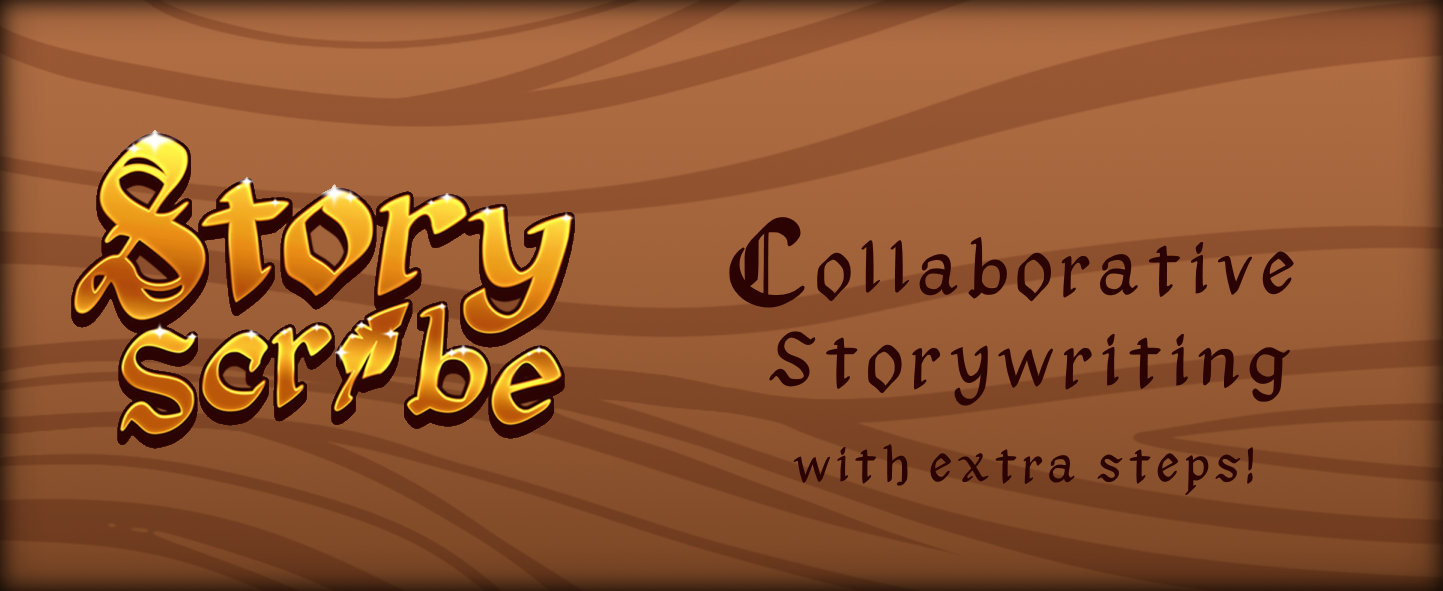 Story Scribe (BETA)
What's new and what's next for story scribe
---
As we've now gotten to the point of starting to show story scribe to people we'd like to also start actively updating our progress and what's next for us and story scribe.
We had quite a push of finalising the look and feel of story scribe in the last few weeks and as we are just a few people working on our games and only after our day jobs it was pretty hard for the whole team.
We are alredy working on making the language selector in the settings menu a bit more robust and adding more languages as well as images that snap to the center of the screen in the fullscreen view of the final book. A lot of smaller visual fixes are also underway.
The next big feature we're going to focus on is the multiplayer. We have a lot of ideas for how the multiplayer should work.

What will the online look like?

For example one idea is that the player would be able to join in on multiple different books that are underway at the time and get notifications when the books they have participated in get updated. Users could then specify the amount of players and rounds they want in an online book and the player slots could be taken by random players or their friends.
We're also thinking of the best way to preserve the books players write
and participate in and how would we best give players access to those books on other devices than phones.


If you have any cool ideas or comments about the networking or the game in it's current state we'd gladly discuss about them.

Stay tuned for more updates here. We're doing our best to keep them regular and keep you updated.

With regards,
Pullis, a programmer from the dev team of ticca