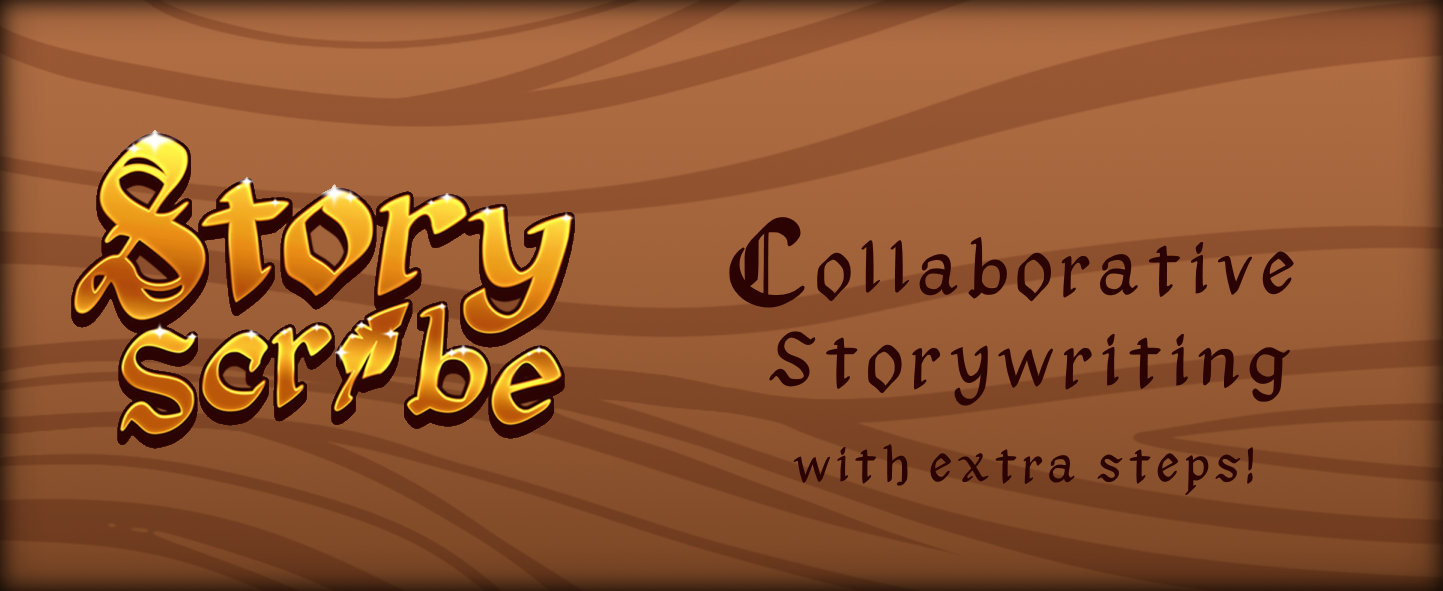 Story Scribe (BETA)
Marketing a mobile game with a small budget
---
I must have read a dozen articles with the same or similar heading as this one during the spring or 2020. So suffice to say, I am in no way claiming to be any expert in mobile game marketing at this point, but still, I will go trough the first steps that we took in the area with our very first mobile game release. Hopefully, there will be something useful for someone in a similar situation.

Just quick a heads up, I am writing this from a managerial perspective, so if you are looking for technical details or tips for the advertising content, this post is not it.
A few months ago, we launched the BETA version of our mobile game Story Scribe to get some feedback from players and find bugs and opportunities for improvement. The first challenge was: how to find testers. In the beginning, we considered both closed and open testing alternatives. The closed testing would have meant that we would have hosted an event to which we would have invited people, mostly friends and family, to an evening of playing the game, while our team would observe and take notes of any bugs or problems and analysed player reactions first hand. But ultimately, we decided that this was perhaps too much hazzle for our team to organize efficiently and this alternative also would not take us that much forward in the big picture. However, this could be completely viable option to someone else. The other alternative was open testing, which we decided to go with in the end. This meant that we would release the game on Google Play store open Beta program and Apple TestFlight to get unbiased testers from the intended target markets and not just random friends. By releasing the game in early access, we could already start not just testing the game from development perspective but also its market potential. In Google Play open Beta program the game would be downloadable from the Play store (if you knew where to look for early access apps), while the Apple TestFlight was different. The most "open" alternative there was: "anyone with link can join" and even then they would need to first download the TestFlight app which is basically a completely different platform separate from the AppStore itself solely for the purpose of downloading Beta apps that you've been invited to test. Long story short, this meant that the chances of getting accidental testers was close to zero.
Which brings us to the main topic, Marketing. We do not swim in cash, so our first instinct was to go full guerrilla. We created a list of websites that offered free visibility for Beta apps and games. There was a handful of forum threads discussing this topic where people had linked some websites that offered free listing of your app and the tech community around these websites would act as you Beta testers. Many of these types of websites were either behind a paywall or had some pricing tiers with limited free tier features. Some of them were just dead sites or scams so we had to make a tiresome filtering process to get the ones that could even remotely have a chance of yielding us testers. So, we sent our app to all sites with free tiers and hoped for the best, at least some of them featured us but from some we have not heard back from since. Other guerrilla tactic was to go posting on relevant subreddits but ultimately the number subreddit pages on Reddit, that did not have the 10% promotional content rule and had a decent number of members, was low. Those of you that are unfamiliar with the Reddit 10% rule, it means that if you post on a subreddit, 90% of your posts need to be something other than self-promotion. The rule is used to keep irritating self-advertisers away (that's us!) which was sad news for our smart plan of joining subreddits just to post the link to our game. For example, with one gaming related subreddit, we ended up posting 9 memes before we posted the invitation to test our game.
Its hard to say which one it was that worked but we got around 40 installations out of that whole affair with the Beta promotion sites and Reddit altogether, definitely not worth the trouble, if you consider that getting relevant data and feedback out these users was different thing entirely. Luckily, we had thought of this side as well and we implemented a SurveyMonkey questionnaire form link inside the game which we used for collecting the feedback after testers that had tried the game. It worked okay in the end but from the first 40 installations we got just about 3 responses which was a fine start but not enough. Especially when you consider the amount of time, we used to the guerrilla strategy. But that was the first step, remember that we had 0 € spent on advertising at this point.
"It's so simple! All you need to do is forward this link to your developers."
So, time bring out the big guns. Free options had pretty much been exhausted so we decided to start off with a small budget Facebook ads campaign and sacrifice some of our limited cash just to see what we could achieve with paid advertising. Now you might ask, out of all possible ad platforms available, why did we choose to start off with Facebook. The answer is simple, we had a guy in our team with previous experience of managing Facebook ads so we would not be starting from scratch. So, we created a small Facebook campaign with about 10€ daily budget. We pretty much just guessed the targeting parameters based on our vibes that the game might be a good match for young US adults who liked other drawing games. The next step was to determine the goal of the advertising campaign, or more specifically, what is the result that is tracked. Because targeting algorithms use this information to become more effective. Facebook campaign setup offers a selection of different campaigns goals ranging from link clicks to video views to ecommerce orders. Obviously the first one that caught our eye as most relevant was the "App installations" which seemed like a perfect fit but as it turns out, to be able to track app installations you have to have a special SDK installed inside your app that communicates with Facebook to determine if the ad click has resulted in an installation. This data cannot be directly transferred from the Google and Apple stores. I started to investigate these SDK's because the installations were the only thing that we were actually interested in at this point. Facebook had their own SDK for this purpose but additionally there were several third-party firms offering these SDK's and advertising dashboards where you could collect all data from different advertising platforms. "It's so simple! All you need to do is forward this link to your developers." was a marketing phrase used to describe the difficulty of the SDK installation process, suffice to say that after following this instruction, SDK did not magically integrate itself. Instead our devs replied to me with estimates of how much time it was going to take to setup the SDK and we came into a conclusion that best course of action is to research further on what SDK's are available and make a careful decision to limit the number of different SDKs and integrations implemented inside the app. Preferably all advertising and user acquisition related stuff should all go through the same SDK we figured.
This is important because we did try other advertising platforms. We briefly ran a Google search ads campaign, which we stopped almost immediately since the results we much worse and clicks were way more expensive than with Facebook ads. Then later, when our trailer video was finished, we also tried Google's YouTube InStream-ads ( the irritating ones that come in the middle of the video and you have to wait a few seconds before you can skip it). YouTube campaign performed slightly better than the Google search campaign but again the problem was tracking the conversions, which would have required the conversion tracking SDK's. Google Ads platform, where we ran both campaigns, allowed us to track installations form Google Play directly, but then again, no way to track AppStore installs and the Google Play data is known to be inaccurate.
But regardless of our conversion tracking difficulties we did run some pretty successful Facebook campaigns and we managed to get a decent number of survey responses and installations and I would say dirt cheap in comparison to Google's advertising alternatives. At best times our cost per click (CPC), which I believe to be one of the most relevant metrics in online advertising, was less than 0,10€, which is very good.
At the moment of writing this, we have paused all marketing for the time being as we are working on a big Online Multiplayer update for the game that we suspect will fundamentally change the way the game is played, making it more appealing to a wider audience. This means that the small marketing budget that we, is much better spent if we manage to increase the daily playtime and user retention with this new update. Maybe we will even get one of those SDK's integrated somewhere along the line.
Arttu Ruismäki
CEO of Ticca